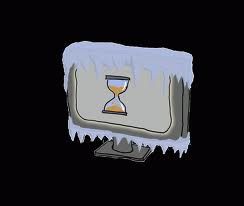 At one point and time we all get into a situation where our PCs are just
annoyingly slow
. Even trying to open the Window's Media Player becomes a "grab the recliner" line. Or maybe you can cook dinner
and eat it
while simply trying to open your browser to check your emails. Trying to keep your PC running smoothly sometimes feels like an impossible task. Windows is prone to all kinds of bloat, which can bog down your PC or, sometimes in extreme cases—even render a system functionally useless. As time goes by,
it's almost impossible to prevent unwanted apps and other files from cluttering a Windows PC
, regardless of how careful you try to be with what you download or install. There are simply too many ways for junk to seep its way into your PC
With regular maintenance and a bit of effort, however,
it's possible to keep a Windows system fairly clean and performing at its peak level
. A few of the things I'm going to cover here may come natural to savvy PC users, but these tasks will come in very handy for the casual users of today's digital world
Keep your PC updated
Vulnerabilities in Windows and many popular applications are very common. To limit the possibility of such vulnerabilities being exploited on your system, it's very important to keep your OS (operating system) and all of your applications patched and up to date. If you haven't already set Windows to automatically update, do so now by opening the
System and Security
settings in the control panel, click
Windows Update
near the bottom-left of the window, and then click the
Change Settings
option. I personally prefer to manually install my updates. If this is your case as well, be sure to do this once a week.
Microsoft usually releases most of their updates on what has been dubbed as "Patch Tuesdays"
, but if a severe vulnerability is found and fixed quickly,
MS may release a patch at any time
It is also very critical that you
keep your anti-virus and anti-malware programs patched and up to date
. Malware programmers tend to be a few steps ahead of the game, so it's extremely important to keep your defenses as current as possible. Anti-virus and anti-malware applications should be set to update themselves daily, but if a problem has occurred, or your system has already fallen to an infection, auto-updates may have been disabled without your knowledge. You should
check the status of your anti-virus and anti-malware apps often to ensure they are updated and enabled
Other applications such as Office or Adobe Flash are sometimes prone to vulnerabilities as well. Be sure to keep those apps up to date as well. The option to check for updates is usually listed in their Help menu
Uninstall any Unwanted Programs
You may be extremely careful about which websites you visit and the applications you install on your PC
, but unwanted apps or programs will unavoidably find their way in. It may be through unpatched exploits in the OS or commonly used applications, user indifference, or an unintentional click in the "OK" dialog box. The more you use your PC and time passes,
numerous unwanted programs tend to appear on Windows-based systems
If you remove these unwanted programs, it will
free system resources
. Now this doesn't mean we are just freeing up disk space. Any program that launches with Windows or with a regularly used app, such as a browser, will also
consume memory and possibly CPU resources
as well. Uninstalling those programs will
free up all of those resources
for other things, which will ultimately improve the performance of your PC
Simply navigate to your control panel, click
Uninstall a program
to gain access to the
Add/Remove programs
menu, click on the application and select the option to uninstall it. This can be very time consuming if you're in a situation where you don't know what each program does, and some applications, especially malicious ones, may not appear in the Add/Remove programs menu. An application removal tool like
PC Decrapifier
can help in this case. This program is very simple to use and it is free. Simply download the app, run it and follow the onscreen instructions
Get rid of the junk
A very handy tool is Windows' own built-in
Disk Cleanup utility
. Disk Cleanup is a good way to restore disk space, which can be especially helpful on low-capacity SSDs where every gigabyte is precious
Simply
right-click on your drive in File Explorer
, choose
Properties
from the menu, and then click the
Disk Cleanup
button next to the pie chart of free and used disk space. The tool will estimate the amount of space it can free up. Now click the
Cleanup System Files
button, and the window will refresh in a few moments with an additional tab labeled
More Options
Click on the
More Options
tab. Now click the
Clean Up
button in the
System Restore
and
Shadow Copies
area of the window. This will eliminate old restore points and shadow copies and potentially free up a ton of space.
Do not clean up these items if your system is misbehaving
, as you may need to use a previous restore point to fix things. On the Disk Cleanup tab, you'll see a window labeled
Files to delete
. It's
usually
pretty safe to check all of the options here. After selecting all the things you'd like to delete, click the
OK
button and let Disk Cleanup perform it's magic
Disable unnecessary startup programs
Disabling unnecessary startup items is one of the quickest and easiest ways to improve the overall performance of a system
, especially an older or underpowered system. Any program or add-on that launches automatically consumes memory and potentially CPU time. Disabling those apps and add-ons frees up resources
To configure your startup programs, hold down the
Windows Key
on your keyboard and press the
R
key. When the
Run box
opens up, type in
msconfig
and hit enter. Now click on the
Startup tab
and you will see a list of the programs that automatically run when your PC is booted up. If you're unsure about which items can be safely disabled or deleted,
do a Google search with the file name to find out what it does and if you need it
After doing all this, and it's
totally worth it
, your PC should run much smoother and it will allow you to do the things you want with much less effort. I hope this helps some people, but
if you still have any questions about performing a task, please feel free to

contact

me and I will do my best to help you